The month of love is finally here and the countdown to Valentine's Day is officially on. Whether you're coupled up or single and loving it! We have a range of outfits and plans to help you start your weekend right by  yourself,  with your friends or significant other.
Night In:
If you're looking to unwind with a Netflix series on, popcorn and tub full of Ben & Jerry's… Or maybe you're wanting to indulge in a soothing bath with candles, bath salts, a book and face mask (not forgetting a glass of your favourite bubbly!) Why not do it in the best way possible?!
Head over to Boots and Superdrug for all your relaxing beauty essentials. From premium bath salts, facemasks and more – you'll be giving yourself and skin a treat you deserve.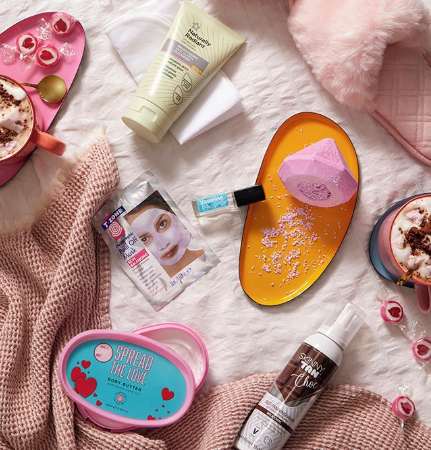 Give your skin the treat it deserves with Superdrug's range of beauty products. 
Whatever self-care looks like to you, get extra comfy and enjoy your company in the cosiest of outfits like this pyjama set from River Island.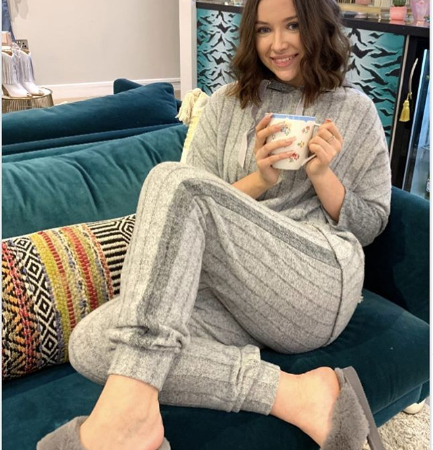 Date night options
Looking for that date night outfit that'll cause your significant other's heart to go racing? We've picked our favourite go to outfits that are perfect for a sit down meal, comedy night out or even a concert with bae!
We love this classic little black dress from New Look, wear with boots in the day and swap for heels for the night. Pop some red lipstick and make sure it's all kissed away by the end of the night… 
If you're looking for something a little more colourful, how about this River Island Women's Pink Suedette fringe cropped jacket, add your favourite floral top and some of River Island's Gold metallic cross strap heeled sandals and you'll be good to go.
If you're looking for a more refreshing style, then you'll love this Green Floral Print Wrap dress from Wallis ( found in Debenhams). 
For the gents, you can look the part that'll make your date's heart flutter like this outfit from River Island.
If you're looking to mix a bit of smart with a bit of casual why not mix and match your favourite H&M checkered shirt, chinos and formal shoes or trainers. Whatever the occasion, you'll certainly look the part.
[Products subject to availability
Photo Credit: Wallis – Debenhams, Styleidealist, H&M, New Look, River Island, Amar_DP]
Pizza never looked so guilt-free…
Check out the updated range of feel good Flatbreads at Pizza Hut Restaurants. Pizza Hut have partnered with WW (WeightWatchers Reimagined) to SmartPoint® their Flatbread Pizzas – All of them clock in under 550 calories and starting from 11 SmartPoints®
Ham & Garlic Mushroom – Tomato sauce, mozzarella, spinach, ham, garlic mushrooms, closed cup mushrooms and rocket.
BBQ Steak 'N' Chicken – BBQ sauce, triple cheese blend, shaved steak, chicken breast, flame roasted peppers & onions, BBQ drizzle and rocket.
Tuna & Sweetcorn – Tomato sauce, mozzarella, tuna, red onion and sweetcorn with a drizzle of ranch dressing and topped with rocket.
Virtuous Veg – Tomato sauce, mozzarella, spinach, mixed peppers, red onions, mushrooms and cherry tomatoes topped with rocket.
Chicken Delight – Tomato sauce, mozzarella, chicken breast, sliced mushrooms and red onions topped with rocket.
Live Date: 1/02/2020
End Date: 29/02/2020
T&C's: Terms and conditions apply, see in Hut for details. Price varies per Hut. Photography for illustrative purposes only. Products subject to availability. Pizza Hut Restaurants reserve the right to remove or amend this promotion at any time and without prior notice.